Sponsored by: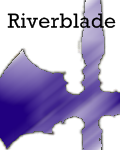 Organized by:
Conference Chair:
Giovanni Asproni
Conference Committee:
Astrid Byro
Francis Glassborow
Alan Lenton
Ewan Milne
Roger Orr
Tim Penhey
James Slaughter

Event Manager:

Archer Yates Associates Ltd
Threshers Yard, West Street
Kingham, Oxon. OX7 6YF
Phone: +44 (0) 1608 659900
Fax: +44 (0) 1608 659911
Email: julie at archer-yates.co.uk

Wednesday 22 April to Saturday 25 April 2009, Oxford (UK)

The registrations are now open. They usually sell very fast; book early to avoid disappointment!
The 2009 event promises to be yet another great one. The keynote speakers will be Robert Martin (Uncle Bob) leading software development expert, author and speaker; Linda Rising worldwide authority on patterns, retrospectives, and agile development; Baroness Susan Greenfield well known scientist, writer, broadcaster, and member of the House of Lords; Allan Kelly, ACCU member, author, and expert on software project management, agile development, and patterns; and Nicolai Josuttis, recognized speaker and author on C++ and SOA.
The impressive line-up of speakers includes, among the others, Andrei Alexandrescu, Michael Feathers, Jutta Eckstein, John Lakos, Angelika Langer, Linda Rising, and Diomidis Spinellis.
This year the conference will feature – along with the usual tracks on development process, C++, Java, dynamic and functional languages – a special track on patterns, with sessions presented by, among the others, Kevlin Henney, Klaus Marquardt, Peter Sommerlad, and Allan Kelly.
This year's pre-conference tutorials will be taught by Linda Rising, Alisdair Meredith, and Nat Pryce and Steve Freeman, all world class leaders in their own fields.
Finally, this year all delegates will have the opportunity to donate money to a good cause. During the conference we'll be raising funds for the Bletchley Park museum, the secret place from which, during WWII, Alan Turing and his colleagues helped the allied forces to win the war by breaking the Enigma codes (arguably the beginning of the computing industry). By donating money you'll also have the chance to prove your worth as a code breaker and the possibility to win an incredible prize. In fact, all donors will have the right to participate to the ACCU2009 Enigma Challenge code-breaking competition.
We believe this conference is a great event for you to participate in. In fact, one of the key features which makes the ACCU conference not only one of the most informative, but also one of the most enjoyable events around, is the amazing atmosphere generated by all the attendees.
ACCU 2009 is the conference you cannot afford to miss!
(The original conference schedule can be found here. The original conference location page can be found here. The original "Why Attend" page can be found here.)
Last updated 27 August 2020